Motorola H680 - Setting the Standard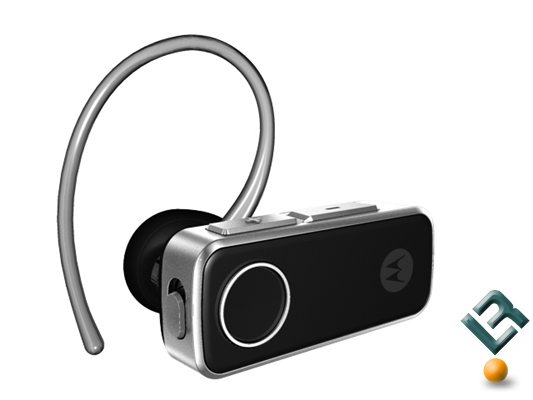 For a long time, Motorola was the only game in town when it came to innovation and availability of Bluetooth wireless headsets. Motorola headsets could be found just about anywhere mobile devices were sold. It still is very impressive when you look at a wall of wireless headsets, you will see at least 50% of the wall stocked with Motorola devices. In recent years, "upstarts" like Jawbone, Plantronics, & BlueAnt have made huge inroads in closing the gap with technology and availability, but the fact of the matter is consumers know and trust the Motorola name brand.
This year, the mobile industry is expected to see a spike in wireless headset sales because new laws governing mobile phone use will be in effect. This week, California and Washington join three other states (New York, Connecticut, New Jersey) and Washington DC by banning the use of hand-held communication devices while driving. If your state isn't represented here, don't worry, it's only a matter of time. In response to what will surely be a run on available wireless technology to comply with these new laws, hardware companies are ramping up their efforts to provide a variety of devices for consumers.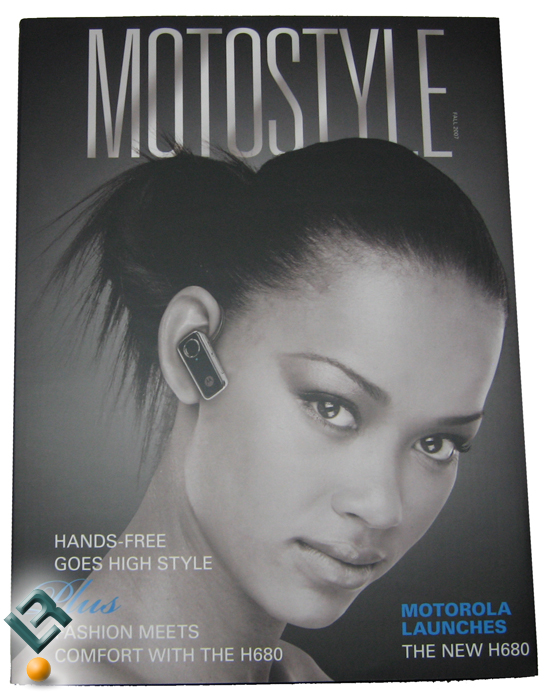 Today we look at Motorola's newest offering to augment their huge Bluetooth stable, the H680. Motorola designed this headset to look stylish and feel elegant. It has a very small footprint and weighs in at a very light 12 grams. Even with its small size, Motorola says the battery can last for 8 hours of talk time with a stand by time of up to 8 days. The slick-looking H680 comes with a charging case that plugs into a "micro" USB to charge up the headset. In an unusual move, Motorola even included a dedicated "on/off" button on the back of the headset.
The headset retails for $89.99, but you can find it on the net for around $60. The H680 doesn't have active noise cancellation – and at this price point, we don't really expect it. Motorola claims that this is one of the best sounding headsets on the market, however.
Key features:
Vacuum metal sides and high gloss finish
Included charging case
Design footprint: 41 x 18 x 12 millimeters
Shape and materials of ear hook and ear bud optimized for wearing comfort
Up to approximately 8 hours talk time or up to approximately 8 days standby time
Advertised Weight: 12 grams
Wireless Range. Up to 10m (33ft)
Compatible with any brand of Bluetooth-enabled phone that supports "headset" and "hands-free" profiles²
EasyPair technology simplifies connecting to compatible Bluetooth enabled devices
Out of the Box and On the Ear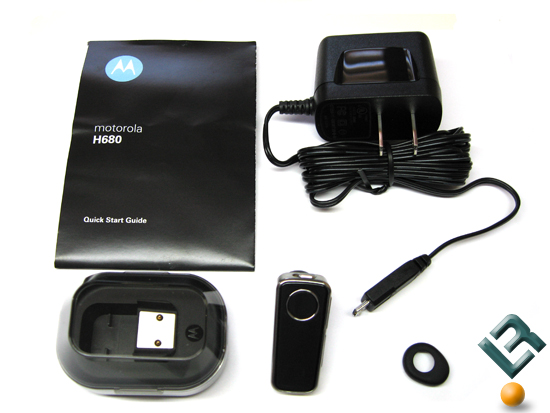 Motorola does a pretty good job of packaging the H680 with the essentials you need to get up and running quickly. Besides the headset and funky little charging case, Motorola includes a Micro-USB charger, 2 ear cushions and the quick start manual. Besides the small form factor, the Moto H680 comes with a unique way of charging the headset. There are no visible plugs on the headset, but rather it has magnetic contacts (and if you look closely, two very small pins) in the case that charge the headset.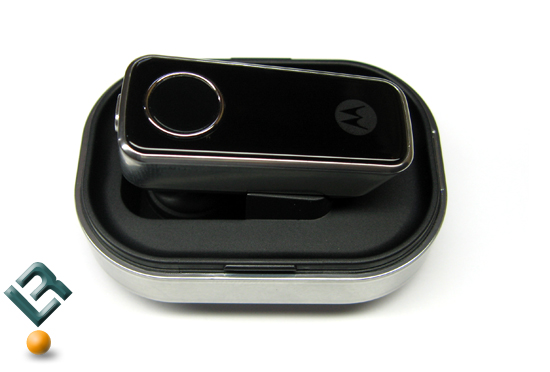 Unfortunately, if you lose the case, you have no way of charging your headset. The Plantronics Discovery 925's charging case is very similar, but we feel the Plantronics headset is a bit more functional since you can at least charge the headset without having the case. With the Motorola, you better no loose case or else you are dead in the water.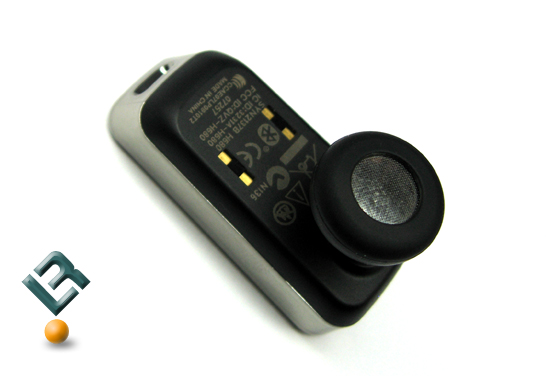 There are very minimal adjustments for fit on the Motorola H680 as it comes with one-size-fits-all ear hook and two ear cushions. Both of the cushions are relatively the same size, the difference being the form factor. The H680 sits on the outside of your ear canal, but is wedged in almost like an earbud. The fit is actually quite comfortable and the ear hook does a great job of securing the headset in place. We tried the headset without the ear hook, but the headset was a bit too big to rest in your ear without help.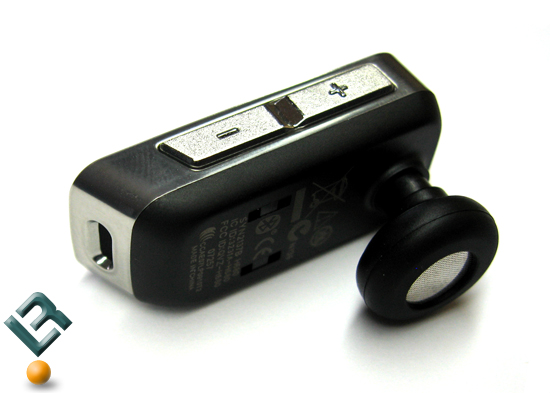 The control buttons on the Motorola are very large and functional for easily adjusting volume, ending calls, redial, voice commands, and muting conversations. I have to not the very nice indicator light that illuminates in blue, purple and red. These lights indicate battery status, pairing, connection status, mute status, etc. Along with the audible tones, Motorola does a great job of letting you know exactly what the status of the headset is at any given time.
Moto H680 - Real-World Performance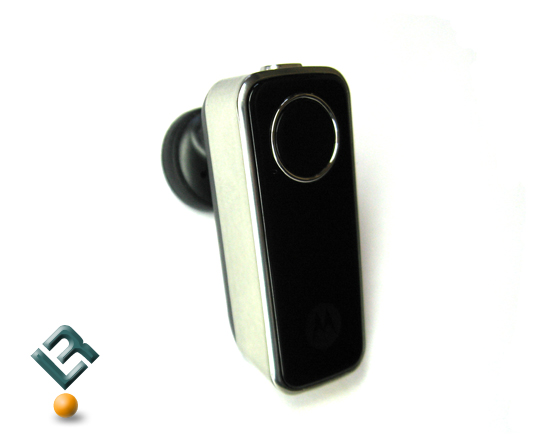 Initial charging of the Motorola H680 took a couple of hours to complete out of the box, but as soon as we turned on the headset for the first time, it was in pairing mode and we paired it to our workhorse Treo 750 in under a minute. As advertised, Motorola's EasyPair technology made pairing the Bluetooth enabled mobile device pretty simple. If you want to pair a new device, all you need to do is turn off or "Un-Pair" the first device, and the H680 will go into pairing mode straight away after being powered back on. Of course, this forces you have to at least be aware and pay attention on where and when you power the Moto unit on. I actually didn't even fuss around with the power button during our week of testing so it really wasn't a big deal.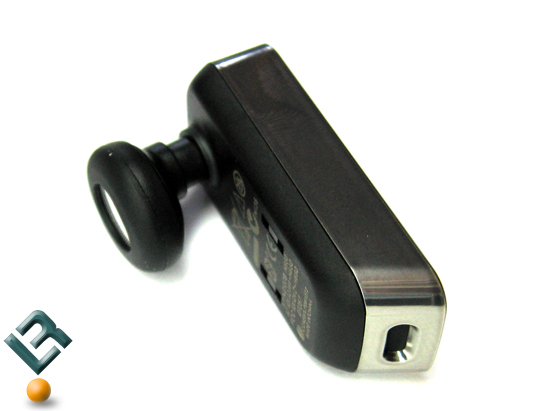 The Motorola H680 does not have active noise cancellation, but did adequate job of transmitting our voice in noisy environments. At a price point well under $80, we don't really expect superb noise cancellation like the Jawbone-series of headsets, but we do expect to be able to communicate with our party easily. The Motorola headset met these expectations, but there were complaints that the voice quality seemed "hollow" and "distant". Unlike the Plantronics or Jawbone series of headsets, our callers could tell that we were definitely on a headset. Because of the lack of noise cancellation, our parties could tell exactly what was playing on the television or radio as well. If having active noise cancellation is a must for you, you might want to be wary of picking this headset up.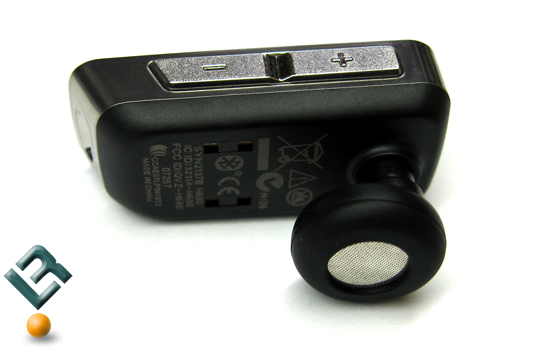 Volume output from the H680 was exceptional. Lately, our biggest concern with Bluetooth headsets has been the volume output from these sets. It seems that manufactures are getting a clue now that users don't want to always put a hand up to cup their ear to hear a conversation. No doubt the speaker placement from the H680 has much to do with the high volume level (relative to the majority of Bluetooth headsets on the market), nevertheless, it is welcomed.
To test the Motorola H680, we used our normal cache of mobile devices: Treo 750, Apple iPhone, MDA Vario, and LG Envy. Overall, the H680 was a great performer and all functions worked as advertised with little fuss and hassle. We found that when making or receiving calls, the Motorola H680 alerts and transfers calls very quickly. You will not miss any parts of the conversation as you dial out either since the H680 immediately connected to each phone as we tested it. During our test, each one of our test phones performed almost identically and we didn't have any complains due to hardware incompatibilities.
Conclusions & Wrap-Up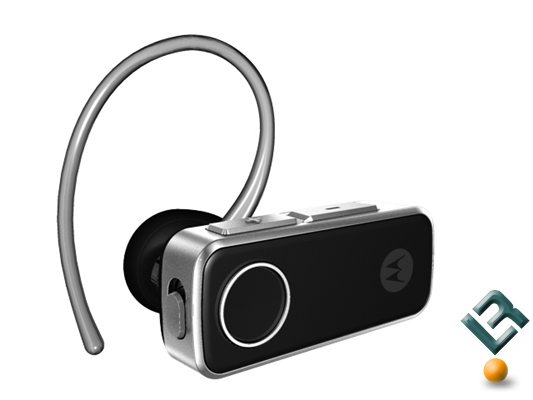 After using the Motorola H680 for many hours during the day, we really fell in love with this headset. It wasn't the smallest we have ever worked with, nor did it have the best sound quality, but the H680 just worked. No glitches, no static, it acknowledged phone calls and did what it was supposed to with no fuss. Motorola didn't really even need to include instructions for how to operate the headset.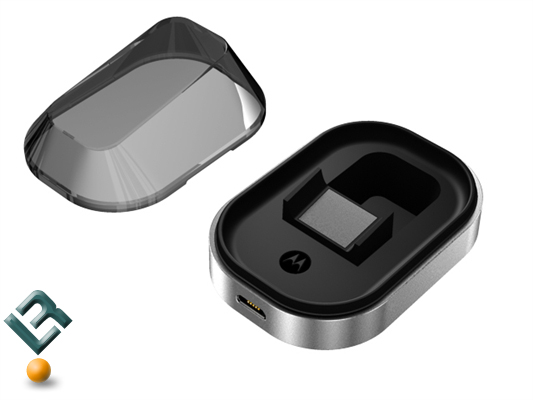 Motorola really didn't try and over complicate things when they designed and built the H680. They were going for a headset with long talk times and a small footprint that was light on the ears. They kept their design simple – but not plain. When you look at the H680, it actually very gender neutral…in other words, you don't say to yourself "that's a girlie headset" or "that headset looks too complicated for lil'ol me to operate". No, the Moto H680 is a modern and functional headset you can wear both at the office and at school. It's built for the user who doesn't want to worry about pressing the right combination of keys to get the thing to work, but for the person who wants to put it their ear and just use it. Even the way you charge the headset is straightforward and simple.
Voice quality is the biggest disappoint with the headset. Users complained that the headset sounded echo-y and hollow. This was in stark contrast to our best performers (Jawbone & Plantronics) where our audience couldn't tell that we were on a Bluetooth headset. This low voice quality is of course due to a lack of DSP correcting speaking levels and ambient noise. You have to remember though, at the $89 MSRP price point, you will have to give up on certain amenities. On the plus side, speaker volume is quite loud and you will not have any problems hearing your party.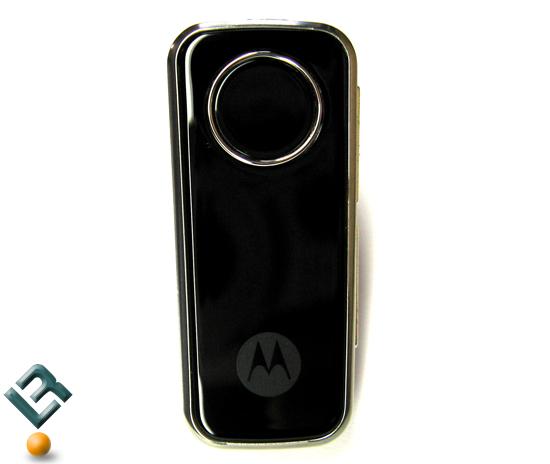 Motorola decided to focus on what they thought were the most important things that a consumer needs in a wireless headset: Size, functionality, long battery life, and cost. For the majority of users, the H680 is all you will need. The Motorola H680 is probably the best headset out there at this price point.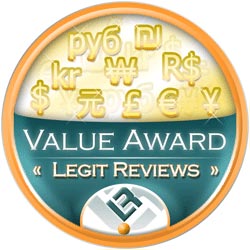 Legit Bottom Line:
For just $39.99 plus shipping, you can have one of Motorola's finest Bluetooth headsets on the market today. While it can't compete with the noise cancellation and overall quality of the high-end Plantronics or Jawbone, it is certainly the best headset that we have used without active noise cancellation and thus it deserves the Legit Reviews Value Award. Just don't lose the charging case.