The Rosewill ROCC-12001 Aiolos CPU Cooler
Rosewill is a Newegg in-house brand, so if you frequent the Newegg's web sites, then you've seen them around before. They have a broad product range, including notebook accessories, peripheral equipment, cases and power supplies.
In most cases they offer a more inexpensive product line, but do have some high end products as well. This week I have been asked to test out one of their new CPU Coolers, the ROCC-12001 Aiolos, and is shipped from Newegg for $39.99, on sale now for $29.99. It is a smaller cooler, compared to the huge, multi-pipe heavy coolers, but more intended for quiet operation than high performance.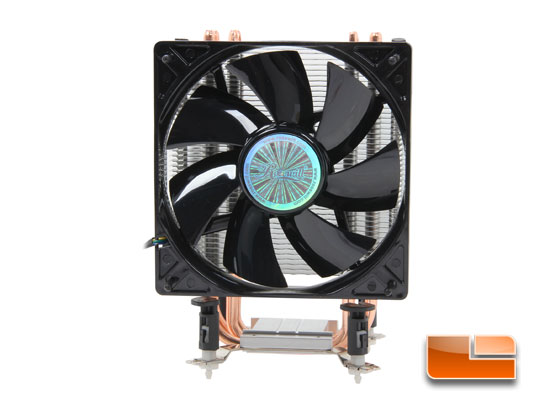 The Aiolos CPU cooler is a direct contact, four 6mm heat pipe CPU cooler with high grade aluminum fins. This means that the four heat pipes make direct contact with the CPU instead of being housed in an aluminum or copper block, or plating material.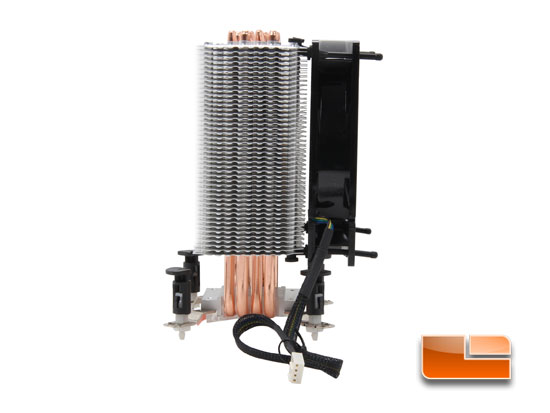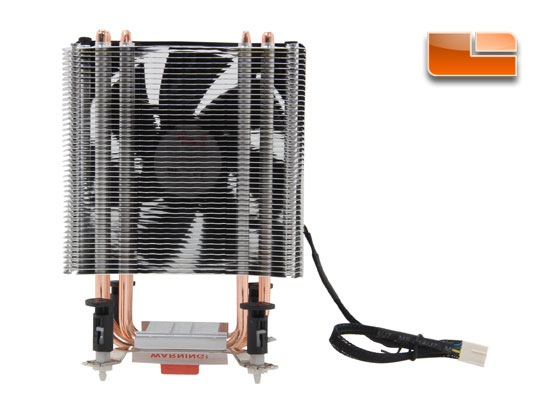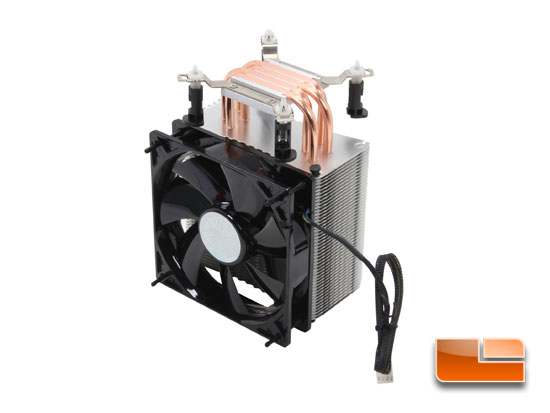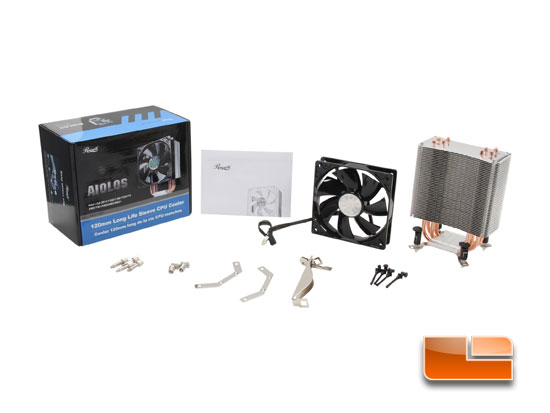 Rosewill ROCC-12001 Aiolos CPU Cooler Specifications: 
Type
Fan & Heatsinks
Fan Size
120mm
Compatibility
Intel LGA 2011 / 1366 / 1156 / 1155 / 775

AMD Socket FM1 / AM3 / AM2+ / AM2

Bearing Type
EBR (Long life sleeve)
RPM
500-1500 RPM (PWM controlled)
Air Flow
50.54 CFM Max.
Noise Level
24.6 dBA Max.
Power Connector
4 Pin PWM
Color
Piano Black
Heatsink Material
High grade aluminum fins, copper heatpipes
Fan Dimensions
120 x 120 x 25mm
Weight
609g
Unboxing the Aiolos HSF
The front of the box shows the name of the cooler and a clear picture of the cooler and fan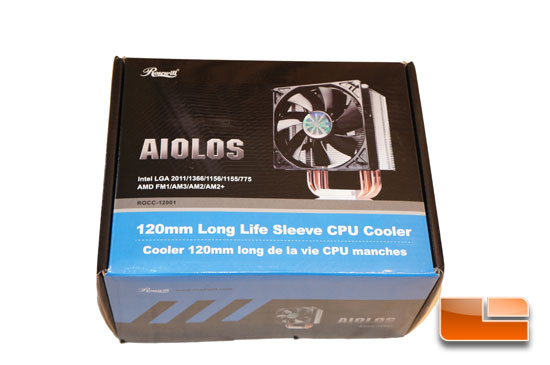 The left side of the box shows the common Intel plastic retention clips that have been used on Intel coolers for years (inside the box there are clips to use for AMD sockets and Intel 2011 sockets)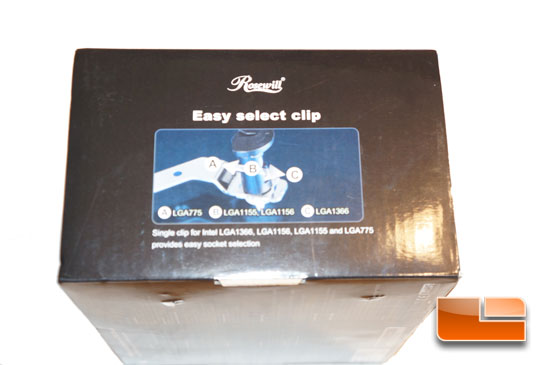 The right side of the box it shows pictures of the piano black fan, a close up of the base of the heat sink showing the 4 heat pipe direct contact, and the special rubberized connectors that are used to connect the fan to the fins of the heat sink.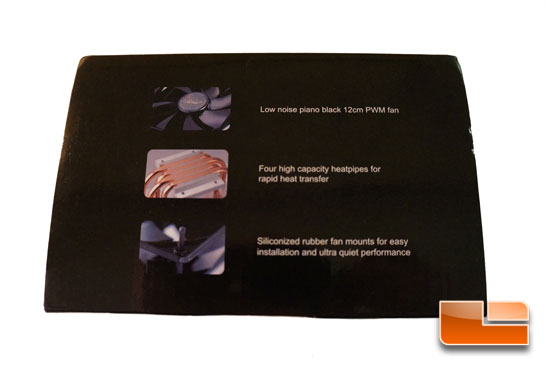 Opening the box we find the piano black fan on top with the user manual underneath. Under a piece of cardboard we find the cooler surrounded in 1cm foam with a plastic cover on the base of the unit.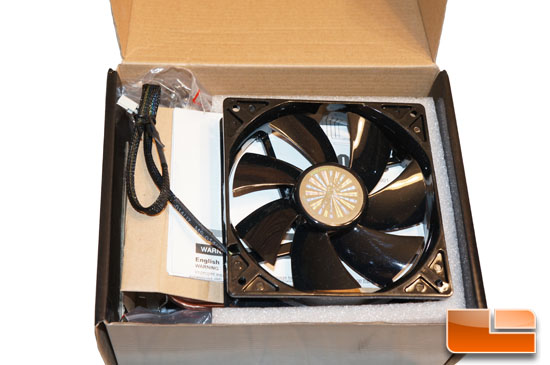 A baggy with the AMD and Intel 2011 socket connectors, and a baggy with the Siliconized rubber fan mounts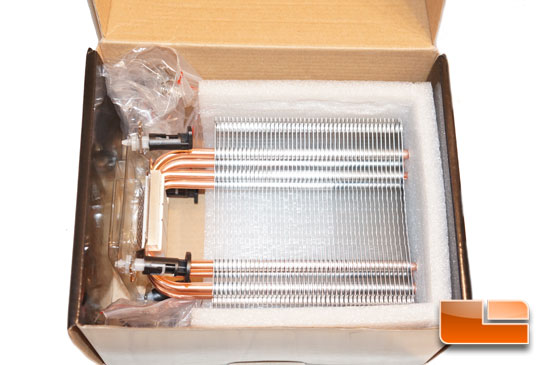 A closer look at the Aiolos
The little plastic cover for the base of the cooler that was sent to me was cracked on the one corner.  It was still in place and there was no visible damage to the unit.  It's pretty flimsy plastic, and it was double protected with another static attached piece in direct contact with the base that still needed to be peeled off.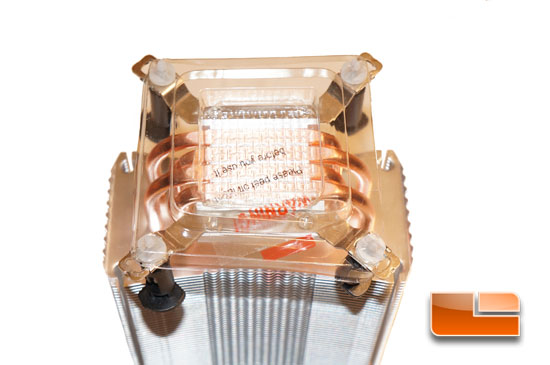 Once the plastic is removed we get a clear picture of the heat pipes.  Four, 6mm heat pipes held in an aluminum block with a brushed finish, not polished.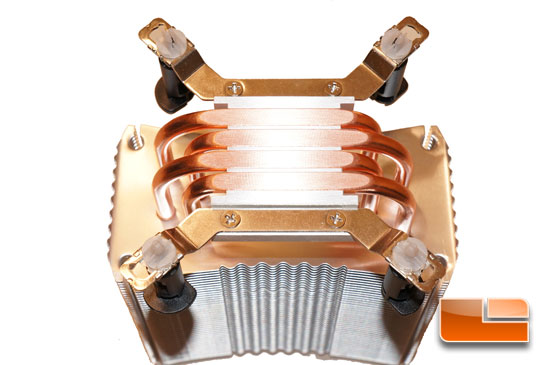 We also have the retention clips for the other types of sockets for AMD and Intel 2011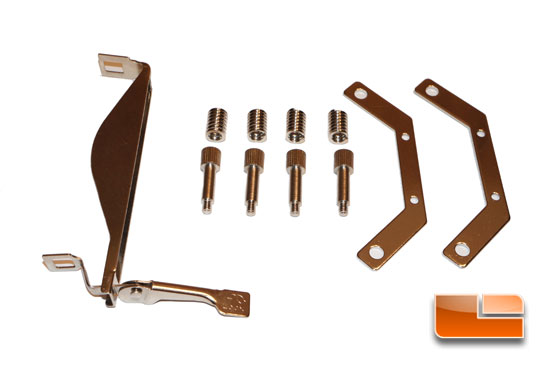 The shiny and quiet fan with the rubberized anti-vibration mounts.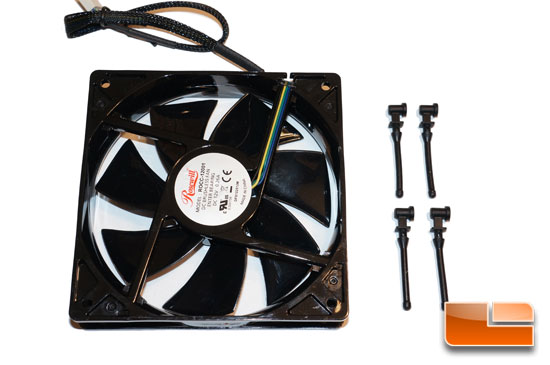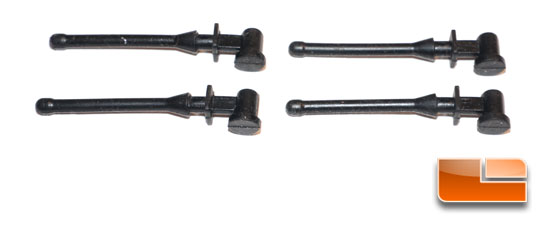 They slip in through the holes in the 12cm fan, then just a light pull to lock them into place.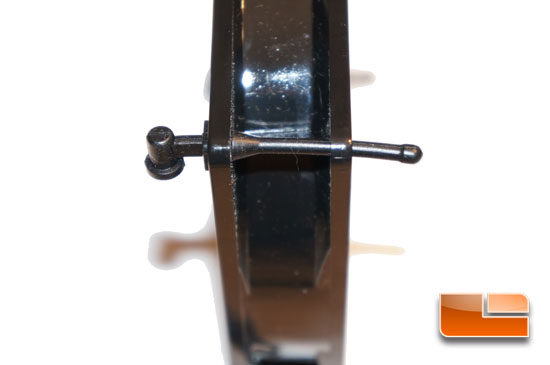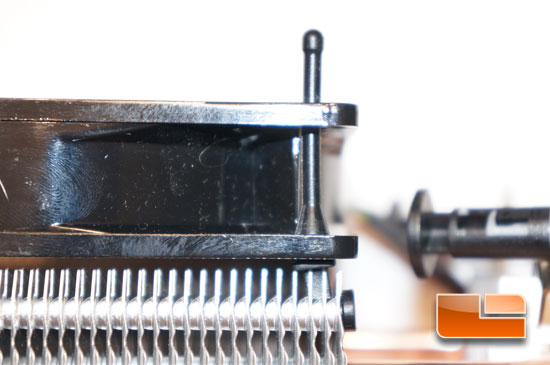 The fan mounts are really great.  They do a fantastic job of killing all the vibration from the fan, but they also make installation of the fan very simple.  The ends are shaped somewhat like a funnel and fit in easily into the holes on the aluminum fins at the top and bottom of the cooler.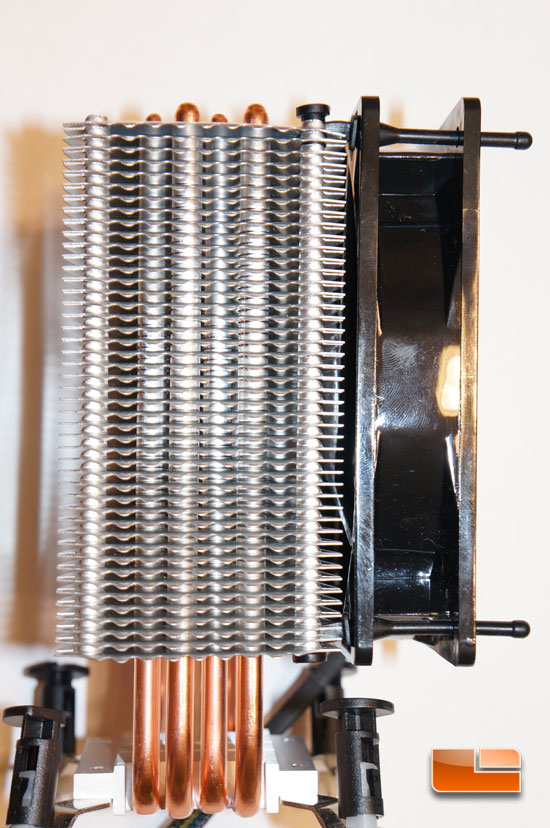 They create a small space between the plastic fan and the aluminum fins so there is no direct contact of hard parts.  But close enough to make sure the air flow is still directed through the fins.
AIOLOS Installation
Installation is very straight forward, especially if you're using the Intel retention clips that come with most Intel boxed CPUs for the past few years.  They simply push into the holes until you hear a small click.  Depending on your motherboard and CPU mount, the retention clips are adjustable to slide in and out to match the holes of the socket of the CPU you are trying to install.
It also comes with a detailed manual to install on AMD socket FM1, AM3, AM2+ and AM2 board, and a mounting set up for installation on Intel's socket 2011.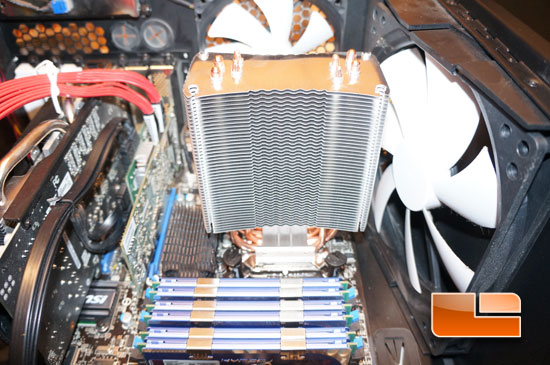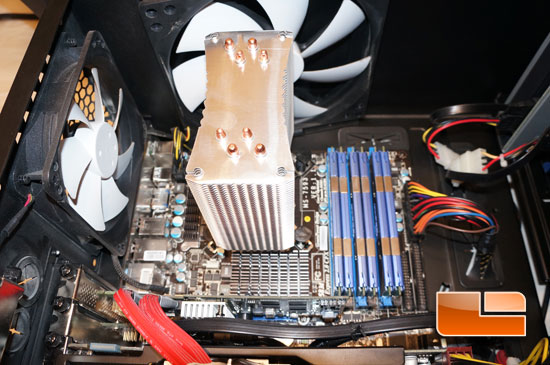 I found it actually easier to install the heat sink into the computer system without the fan installed and then attach the fan afterwards.  And those little rubberized fan connectors made it so easy to install, even with all my RAM slots filled.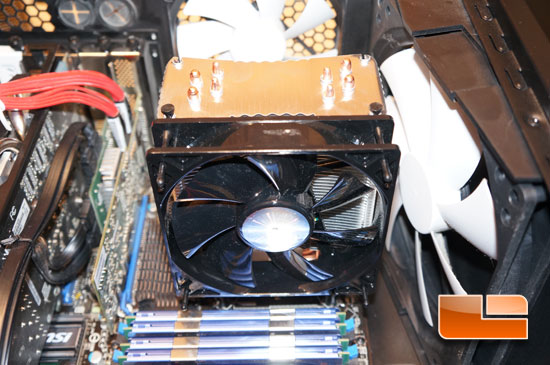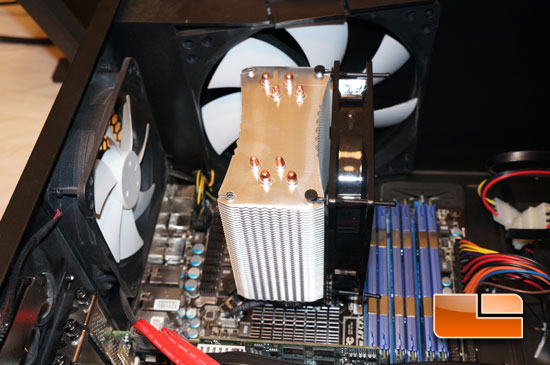 Test System & Temperature Testing
Here is a short list of the parts that make up the Legit Reviews Core i7-930 test system:
CPU                                                      Intel Core i7 930
Motherboard                                        MSI X58-M
Memory                                                Kingston Hyper-X 12GB (6x2GB) 1600 DDR3
Video Card                                            MSI GTX 550 Ti
Hard Drive                                            OCZ Vertex 2 60GB
Power Supply                                       EnerMax ECO Liberty 620
Chassis                                                 Fractal Design XL Titanium Grey
O/S                                                      Windows 7 Home Professional (64bit)
Ambient Temperature                           25*C
The CPU is an older generation Intel CPU, but it draws more power and will push limits more for cooling.  To benchmark I used Prime95 for stress testing, CPU-Z to watch clocks and voltages, and CoreTemp to watch the temperatures.  I ran each test 4 times each, idle, and stressed for 30 minutes before taking the final temperature.  An average temperature was calculated from the 4 tests. 
I also tested a small overclock, bumping the FSB from 133 to 166.  All voltages left on auto.  I also used Arctic Silver 5 on all coolers to be consistent.
CPU coolers tested:
Intel Boxed unit
Rosewill ROCC-12001 Aiolos
Scythe Ninja 3
Core i7 930  (stock 2.8GHz)
Intel Boxed Unit
Idle                  40.5*C
Stressed           78.25*C
Rosewill ROCC-12001 Aiolos
Idle                  37.75*C
Stressed           71.75*C
Scythe Ninja 3
Idle                  36.75*C
Stressed           61.5*C
I was really concerned when I found these numbers, and I actually didn't believe it at first.  I repeatedly double checked my installation and settings in the BIOS to make sure that the overclock wasn't on and voltages were set to auto.  I also checked the fan speeds and the fan showed it was running at 100%.  It is a nice and quiet unit and really decent cooling at idle speeds.  But once stressed, it could not handle the higher heat output.
Core i7 930 (Overclocked to 3.6, voltages set to auto)
Intel Boxed Unit
Idle                  45.5*C
Stressed           97.75*C
Note – Intel TJMax temperature is 100*C on the Core i7.  Once it reaches that temperature it will start to undervolt and/or underclock itself to avoid overheating and killing your CPU.  Yes, you can turn this off in your motherboard BIOS, but not recommended.  Intel did hit that wall and at the end of the 30 minutes on each test, had clocked itself back down to 2.8GHz (stock).  Voltages were running at 1.44 for the core by that time, and FSB was still at 166.
Rosewill ROCC-12001 Aiolos
Idle                  41.5*C
Stressed           99.99*C
Note – Like the Intel cooler, overclocked it maxed out the TJMax pretty quickly and had to drop it's multiplier to lower the temperature.  It dropped the clock back down to it's regular 2.8GHz speed, just with a higher FSB
Scythe Ninja 3
Idle                  39.25*C
Stressed           88.75*C
Final Thoughts and Conclusions
Rosewill is a company that people familiar with Newegg will have seen around.  They have a versatile lineup covering everything for different computer parts to home theater accessories.  This was my first time ever using, or even seeing one of their products in person, and one of the first things that caught my attention was, "How do I pronounce the name of the CPU cooler I'm testing".  I was kind of stumbled when I was trying to talk about it with others and ended up spelling it out instead of trying to pronounce it.  Marketing 101, make your product names easy to remember and say.  You can't exactly get any word of mouth between the tech geeks talking shop if they can't have to spell it out instead of saying it.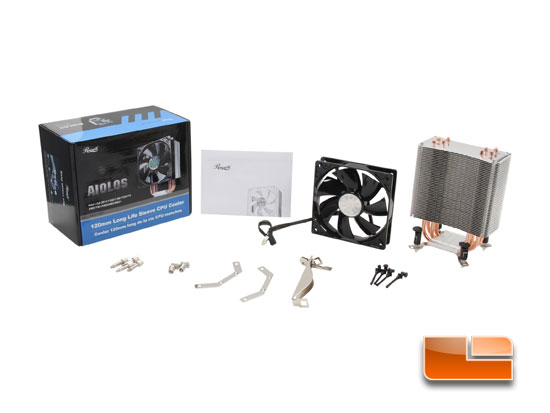 Out of the box, I was pretty impressed with the unit, and I had high hopes for it.  I really liked the piano black finish of the fan, and the way that the rubberized fan connectors pieced together.  It was so simple and an awesome job for stopping all the vibration.  The thing is, once I started testing it, it went downhill from there.  It is a very quiet unit, but it couldn't even keep up with the Intel boxed unit.  People that might have an interest in this unit are probably going to be the ones making a Home Theater PC.  The thing is, if you find a decent HTPC case that is relatively quiet, you're better off sticking with the Intel boxed unit.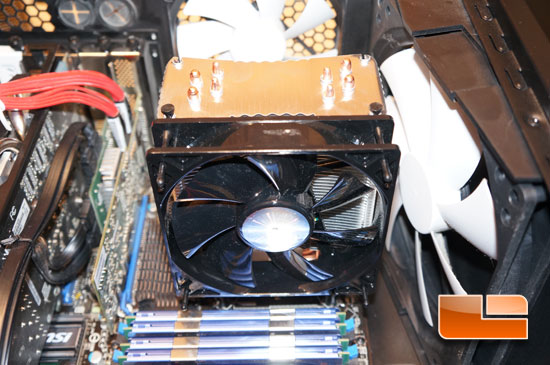 Now, keep in mind, if you're also building a HTPC, you're also probably not putting in a home heater of a CPU like the Core i7 930.  If you end up having a newer Core i3 and you do want that really quiet case, if you install the Rosewill Aiolos, it will be one of the quietest components in your system.