Samsung today held the 2013 Samsung SSD Global Summit at the Westin Chosun Seoul in celebration of the launch of its new solid state drive (SSD), the Samsung SSD 840 EVO. Along with the announcement of its latest SSD and under the theme of "SSDs for everyone," the Samsung SSD Global Summit also explored the future of the global SSD market, which is quickly replacing the hard disc drive (HDD) market.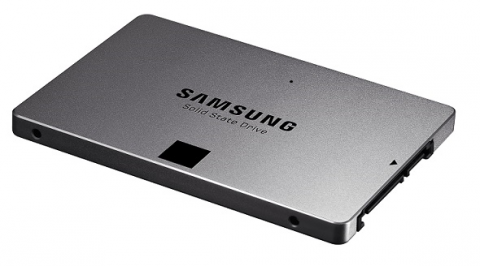 At this year's event, Samsung unveiled new high-performance, high-density SSDs. Among the highlights were the 840 EVO, a consumer-oriented entry-level, high-performance SATA based SSD offering up to 1TB capacity. As part of its strategy to expand into the consumer market and further popularize SSDs, Samsung plans to initially introduce the Samsung SSD 840 EVO to major global markets in early August. Samsung will expand into additional markets at a later date. The new Samsung SSD 840 EVO line-up makes use of the industry's most compact 10-nanometer class 128Gb high-performance NAND flash memory, which Samsung began mass producing in April. With these chips and Samsung's proprietary multi-core MEX controller, the Samsung SSD 840 EVO achieves unrivaled value for performance with improved sequential read and write speeds.


For the 1TB 840 EVO SSD, the sequential read/write performance has reached 540MB/s and 520MB/s. Furthermore, both the random read and write performance have improved, reaching 98,000 IOPS (Input Output Operations Per Second) and 90,000 IOPS, respectively. This significantly enhances the user's real-world computing experience, especially when he or she is dealing with very large data files. The Samsung SSD 840 EVO line-up is available in five capacities: 120GB, 250GB, 500GB, 750GB, and 1TB, supporting a wide range of computing environments and IT applications.
"After accelerating the growth of the SSD market with last year's launch of entry-level, high-performance SSDs, we are introducing much faster SSDs with up to 1TB capacities offering consumers a wider range of choices," said Young-Hyun Jun, executive vice president, memory sales & marketing, Samsung Electronics. "Samsung continues to enhance its SSD brand image by delivering the industry's highest quality solutions and continuously increasing its SSD market share by expanding the adoption of higher density SSDs especially in client PC segments."