Futuremark has updated 3DMark 11 to version 1.0.4, which is important to you as the benchmark is finally fully compatible with Windows 8. The update also addresses other compatibility issues and a few uncommon bugs. Benchmark scores are not affected and scores from this new version can be compared with scores from the previous version 3DMark 11 v1.0.3, which is the good news. To get the update you can download the 3DMark v1.0.4 installer from one of these mirror sites.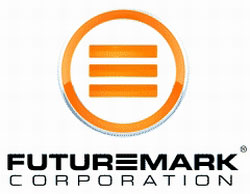 3DMark 11 v1.0.4 Improvements:
Keyboard focus is no longer checked during the demo or when running the benchmark in a loop. Note that if the display switches to the desktop due to a popup window during the benchmark, the run will still be aborted as the display mode is no longer the same.
3DMark 11 now remembers the last custom resolution used.
GPU count detection for multi-GPU systems is now correct even when SystemInfo is explicitly disabled.
3DMark 11 will now prevent Windows from entering Sleep during the test.
The license key is now reset when the benchmark is reinstalled, allowing removal of invalid keys.