HGST today announced the industry's highest-capacity 10,000 RPM, enterprise-class hard drive – the Ultrastar C10K1200. Providing a capacity extension to HGST's proven Ultrastar C10K900 product line, the new 2.5-inch Ultrastar C10K1200 features a SAS 6Gb/s interface for reliable data throughput, a 64MB cache buffer for optimized read/write response time, and a fast 10K rotational speed for reliable high-performance computing.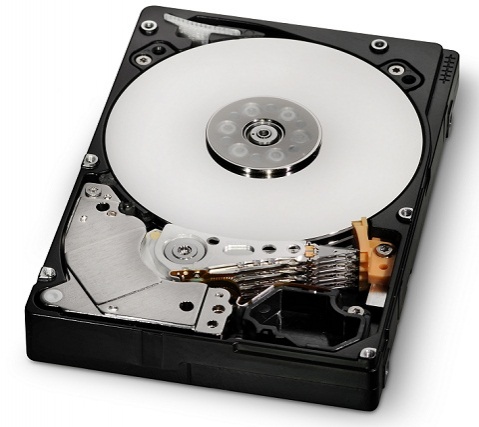 For space and/or power constrained cloud or enterprise datacenter environments, the 1.2TB Ultrastar C10K1200 drive delivers 33 percent more capacity in the same 2.5-inch form factor, giving IT managers the ability to now store 28.8 TBs in a 2U, 24-bay rackmount server. The new 2.5-inch Ultrastar C10K1200 hard drive is shipping today, and has been qualified by select OEMs .
s the only 1.2TB 10,000 RPM enterprise-class SAS hard drive in the industry, and one with a 2.0 million hours mean time between failure (MTBF) specification, the Ultrastar C10K1200 is the ultimate solution for 24x7 enterprise applications such as data mining/analysis, business processing and timely delivery of data-intensive content-on-demand such as multiple channels of streaming video. The Ultrastar C10K1200 drive also helps datacenters achieve lower AC power and HVAC requirements. With HGST Advanced Power Management technology, with multi-state idle modes, the Ultrastar C10K1200 uses less than 5W during idle mode, freeing up precious headroom for growing datacenter needs.