Intel just gave us word that companies desktop motherboard business unit will begin slowly ramping down over the course of the next three years. With desktop PC sales on the decline it makes sense that Intel would shift focus on new form factor designs and let the other board makers take over desktop board production. This is likely good news for Taiwanese motherboard manufacturers, but does show how the desktop PC business is slowing down.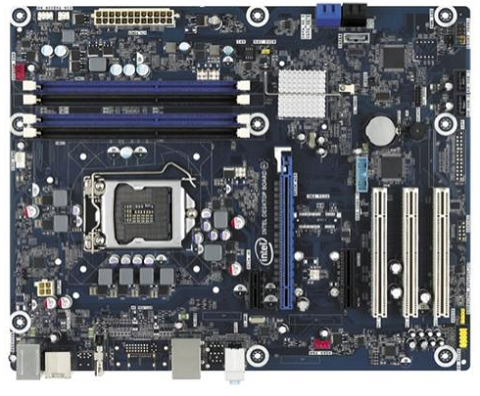 Intel said that they will produce motherboards for the upcoming 4th gen Core processors (Haswell) that is expected to happen this June, but that will be the final platform with boards that were made entirely by Intel. This only impacts the end user, channel, and desktop board business teams. Intel will continue to make server and workstation boards for enterprise and business customers.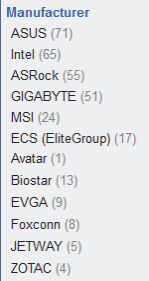 A quick look at Intel motherboards on Newegg shows that Intel has the second most motherboards available with 65 options. This will clearly impact the offerings on the market! Intel will be redistrubiting an undisclosed number of engineers to other form factors though, so it will be interesting to see what they come up with next.  The Intel NUC is an example of a new form factor that Intel has been working on and we really liked what we saw when we sat down and reviewed the product. This official disclosure by Intel follows rumors that Intel would stop producing socketed processors when Broadwell processors arrive after Haswell. This news makes it look like that is still the direction Intel is headed!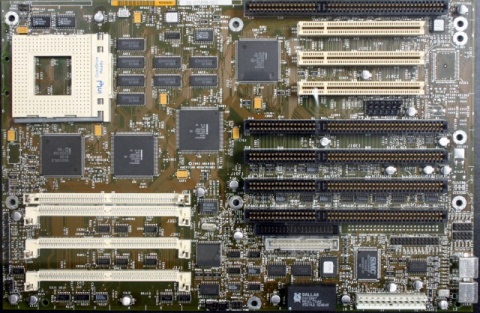 This is pretty big news considering that Intel entered the desktop motherboard business in 1991 and sold its first commercially available motherboard in 1993.  That board was code-named 'Batman' and created a new market! batman was based on the Baby AT motherboard form factor and used the 430LX chipset for socket 4 processors. Desktop boards have certainly come a long way over the past 20 years, but it appears that Intel has new plans for the next 20! This is the end on an era for sure, but the start of another.
We disclosed internally today that Intel's Desktop Motherboard Business will begin slowly ramping down over the course of the next three years. As Intel gradually ramps down its motherboard business we are ramping up critical areas of the desktop space including integration of innovative solutions for the PC ecosystem such as reference design development, NUC and other areas to be discussed later. The internal talent and experience of twenty years in the boards business (which until recently has been largely focused on desktop tower type designs) is being redistributed to address emerging new form factors -- desktop and mobile – and to expand Intel's Form Factor Reference Design (FFRD) work and enable our partners to develop exciting new computing solutions. The Desktop segment continues to be a major focus for Intel with hundreds of products across many subsegments and applications. Intel expects the broad and capable DT motherboard ecosystem (ie Asus, Gigabyte, MSI and many others) to fully support Intel's growing roadmap and large worldwide customer base. Intel's Desktop Motherboard Business will not develop any new Intel branded desktop motherboards after completion of Haswell-based 4th gen Core launch products in 2013 and will continue to support all products sold through the warranty period included with the specific product.