We've had the chance to view a few 4K televisions and they are simply amazing. Sony has just announced the world's first 4K OLED (organic light-emitting diode) television running at a resolution of (3840 x 2160). While they have their 56 inch prototype on display we haven't had the opportunity to see this one in person although we are looking forward to it. It produces 4K resolution using the latest oxide semiconductor TFTs plus Sony's 'Super Top Emission' technologies. Until now, OLEDs operated on low-temperature polysilicon (LTPS) thin-film transistors (TFTs) which was a challenge to manufacture and made the displays very expensive - effectively keeping them out of range for most consumers.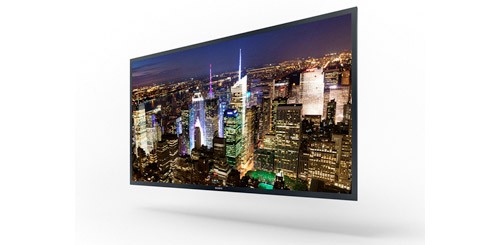 This new manufacturing process doesn't hinder any of the features we expect to see from OLED televisions like wide viewing angles, rich colors, crisp picture and fast response time. While no pricing was made available, we know the cost will be measured in tens of thousands of dollars and falls under the category of if you have to ask, you can't afford it.
Using oxide semiconductor TFTs Sony has been able to produce this new larger display. The new OLED component's structure also incorporates Sony's own 'Super Top Emission' technology, which has been successfully incorporated in other products already introduced into the market. This 'Super Top Emission' technology has a high aperture ratio and enables light to be extracted efficiently from the structure's OLED layer. By combining two Sony developed technologies, Sony has been able to overcome some of these challenges.