SteelSeries announces the world's fastest gaming keyboards called APEX and Apex [RAW] during the Consumer Electronics Show in Las Vegas. The APEX and APEX [RAW] gaming keyboards feature enhancements to the layout of these unique keyboards which includes low profile keys for quick access to specially designed raised macros rows. The Apex also features what SteelSeries calls "ActiveZone" which is a unique combination of programmability with visual support to better navigate the keyboard to win. The SteelSeries Apex and Apex [RAW] Gaming Keyboards will be available to consumers in early Q2 2013.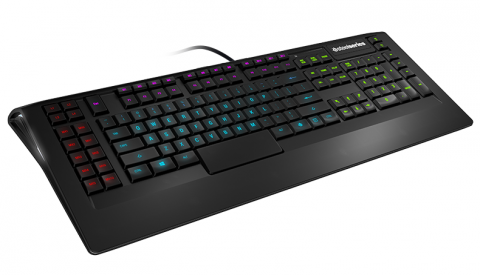 The APEX gaming keyboard features independent media and volume keys along with SteelSeries ActiveZone illumination a visual support tool which allows users the ability to independently customize illumination intensity and colors in each of its 5 zones with up to 4 different customizable layers per zone. The gaming keyboard has the ability to program every key including the 22 macro-keys and up to 4 layers per key. The SteelSeries APEX gaming keyboard is priced at $99.99.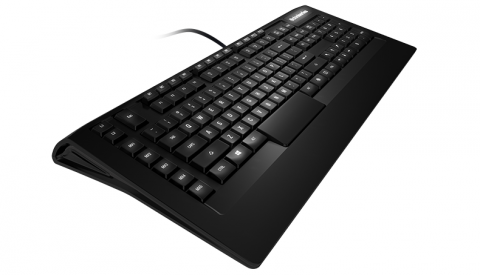 The APEX [RAW] gaming keyboard is being called the "essential" keyboard giving users advanced but not complex technology which features brilliant white illumination with 8 levels of intensity. The APEX [RAW] includes 17 raised macro-keys on the top and left side of keyboard and up to 2 layers per key giving users 250 programmable keys. The SteelSeries APEX [RAW] gaming keyboard is priced at $69.99.
"We're introducing a range of new gaming functionality with the Apex keyboards, including the new SteelSeries ActiveZone which allows for easier and faster access to advanced customization and features than ever before, " said Bruce Hawver, SteelSeries CEO. "The SteelSeries Apex and Apex [RAW] have been designed to enable users to react quickly, move strategically, and adapt how these keyboards perform for every game."