Digital sales of music, video and games in the UK exceeded £1bn for the first time in 2012, according to official year-end figures released today by the Entertainment Retailers Association (ERA). With a final year-end tally of £1.033bn, digital sales of music, video and games grew by 11.4% over 2011 to account for a quarter of the combined entertainment market. Disc sales of CDs, DVDs, Blu-ray and videogames still account for just over three quarters of the entertainment market, despite falling by 17.6% compared with 2011.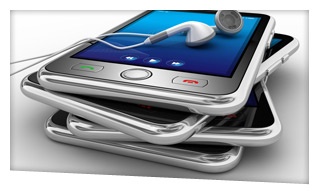 It's interesting to see how this downturn for once isn't being blamed on piracy, as any entertainment related organization always likes to do even when their profits are way up. There's lots more details and stats at the link below.
ERA Director General Kim Bayley said, "Breaching the £1bn barrier is an incredible achievement for the UK's digital entertainment retailers and reflects their huge investment in new and innovative services which means you can buy music, video and games literally at any time of the day and wherever you are. At the same time I suspect that many people will be surprised to learn just how resilient the physical business still is - with three quarters of entertainment sales still on disc. Downloads offer convenience and portability, but people still seem to value the quality and tangibility of a physical product."