FUturemark told us this morning they are deep into final testing of our new 3DMark, and they are finally ready to show off a trailer showing what we've been working on for more than a year. The first scene to be shown from the upcoming 3DMark released is a new test called Fire Strike, which uses techniques that are extremely demanding on today's hardware, but which are likely to become commonplace in PC games in two to three years time.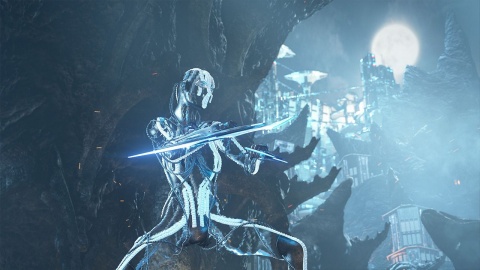 Fire Strike is one of three tests in the new 3DMark. The others are Cloud Gate for DirectX 10 hardware and Ice Storm which is a cross-platform test for DirectX 9 hardware running Windows and OpenGL ES 2.0 mobile hardware running Android or iOS. They are all part of the new 3DMark, but each test produces its own score, which is a new approach compared to previous 3DMarks. You can see the Firestrike demo in the clip below!
Fire Strike is our new showcase DirectX 11 benchmark designed for high-performance gaming PCs. It is our most ambitious and technical benchmark ever, featuring real-time graphics rendered with detail and complexity far beyond what you can find in other benchmarks and games today. The 3DMark Fire Strike trailer shows a short segment taken from the Fire Strike demo using the Extreme preset and rendered natively at 2560x1440 resolution. Some of the techniques used include tessellation, dynamic particle illumination and shadowing, smoke simulation using grid-based fluid dynamics, volume ray casting with shadows and a wide variety of post processing effects including depth of field, blooms, distortions and various lens effects.