Random Girls, ECS, and ADATA
Everyone knows them, everyone loves them, and nothing distracts us more from getting the product photos we need than booth babes! Computex 2010 had no shortage of girls so we are sharing a number of the shots we got while wandering the show floor.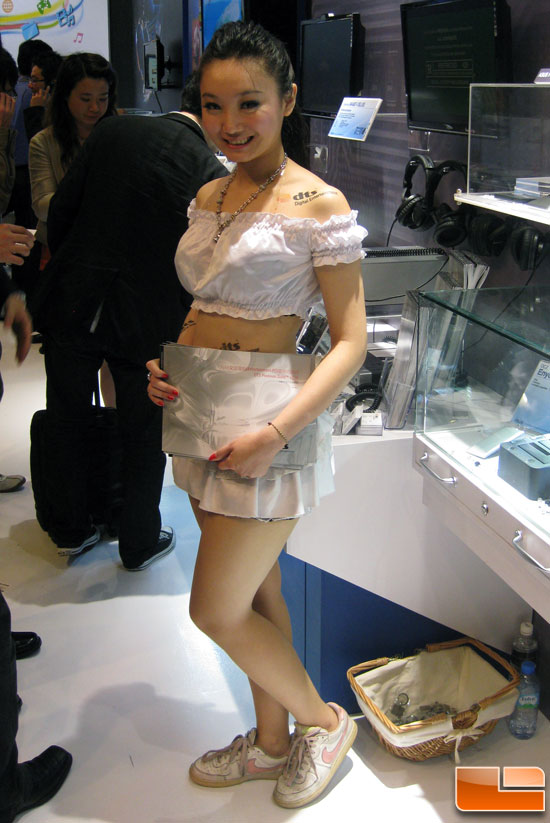 We spotted this girl at the DTS booth, notice the DTS tatoos!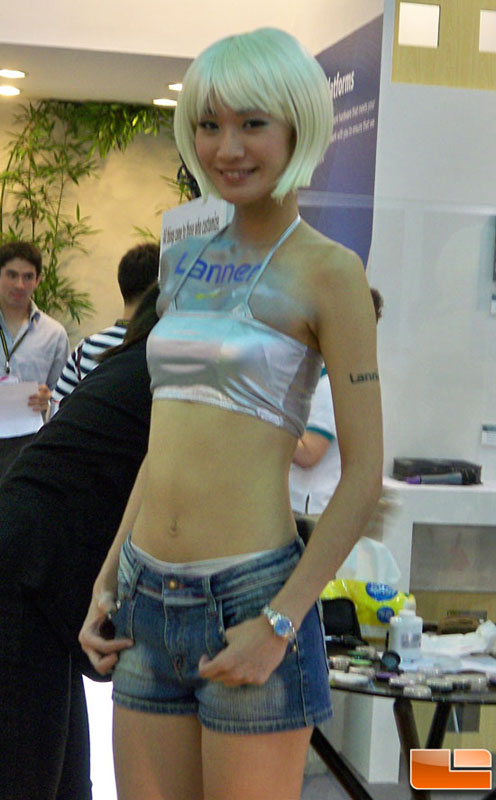 At the Lanner booth, we saw a couple of girls getting prepped for the show as they were painting on their logos.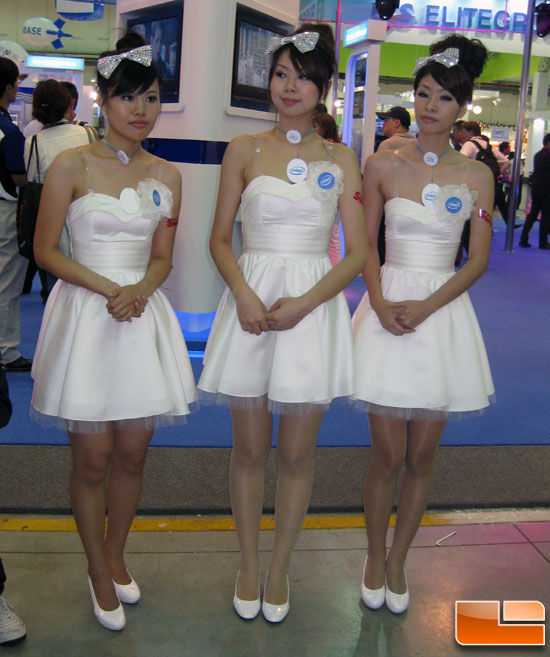 These girls look like they are ready to hit the chapel minus the badges they were wearing.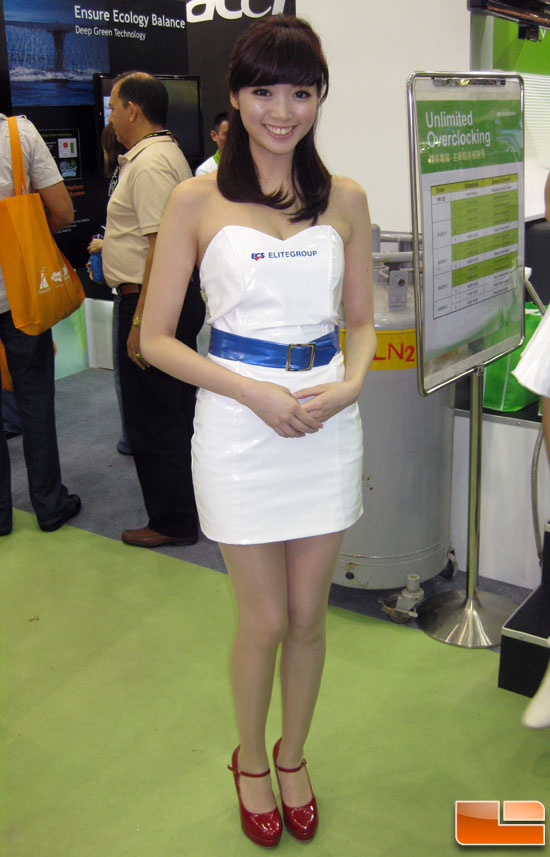 This ECS girl was distracting everyone from the canister of Liquid Nitrogen behind her.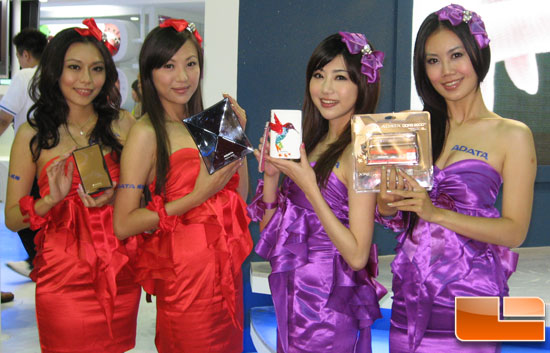 ADATA knows how to party as they had a number of booth babes ready to assist.
Intel and NVIDIA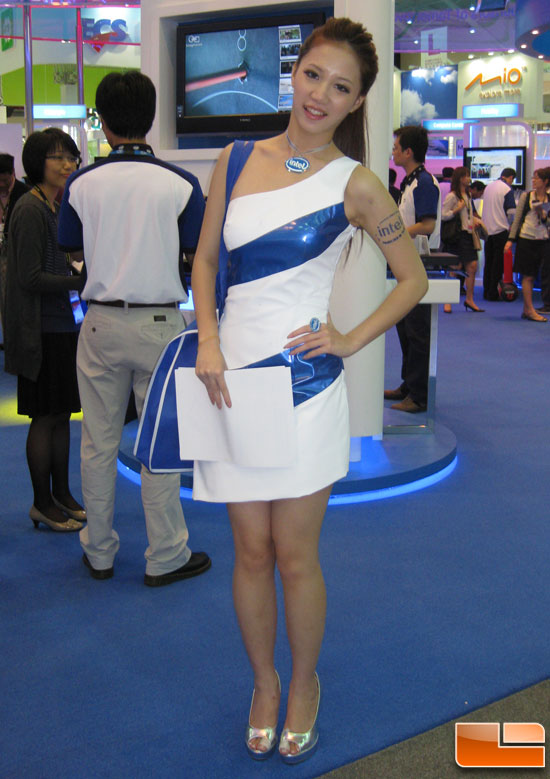 Intel had a number of babes showing off products at their booth.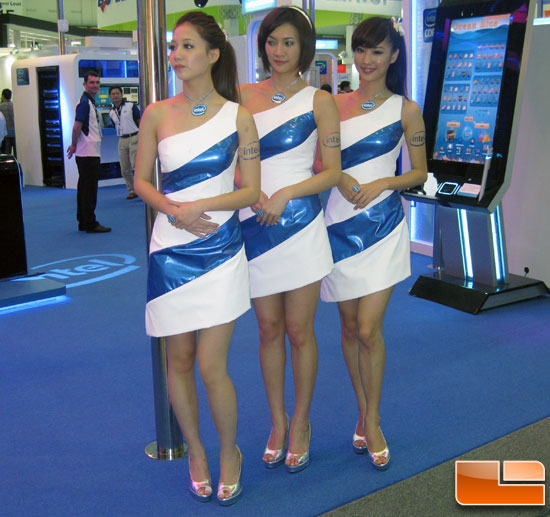 Even the Intel employees were distracted...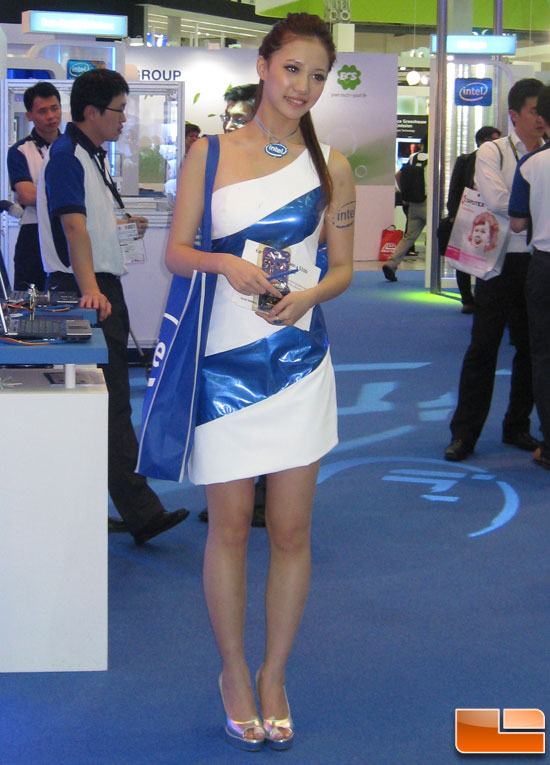 She was so cute we had to show her twice! For all the pain her poor feet went through it's the least we can do!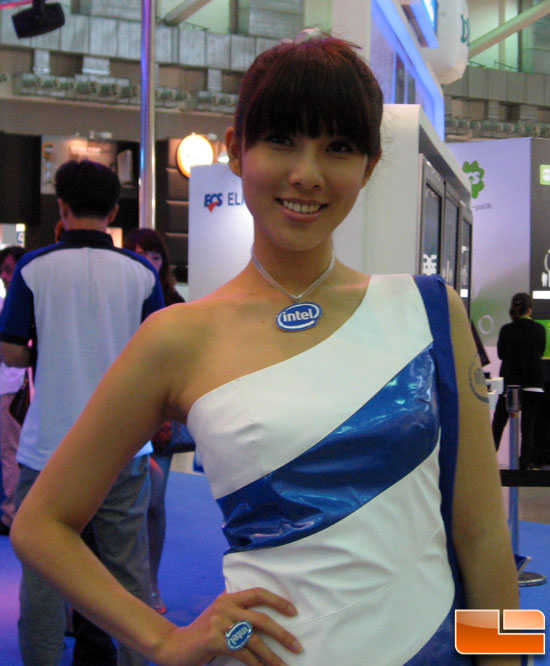 Intel inside!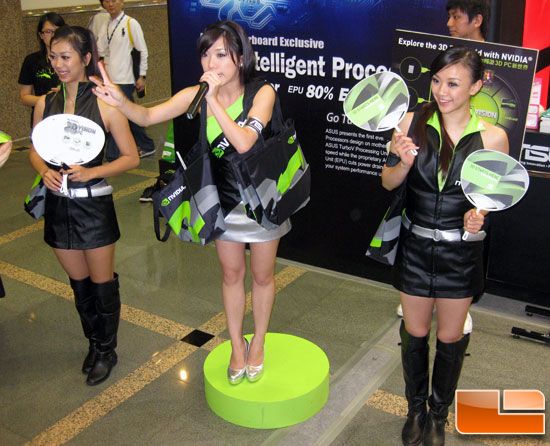 These girls were telling us all about Fermi, notice all the fans.

AMD and Thermaltake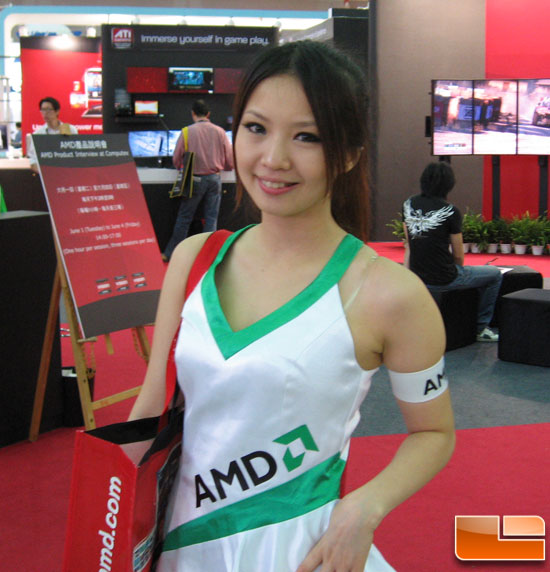 This girl was handing out goodies all over the show floor, here she was posing in front of the AMD booth.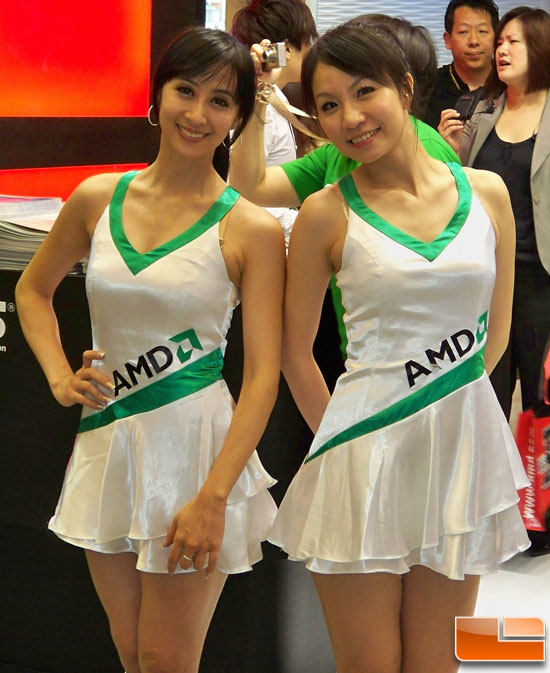 We would like to talk to you about ATI Eyefinity, it's like the two of us plus you can add more!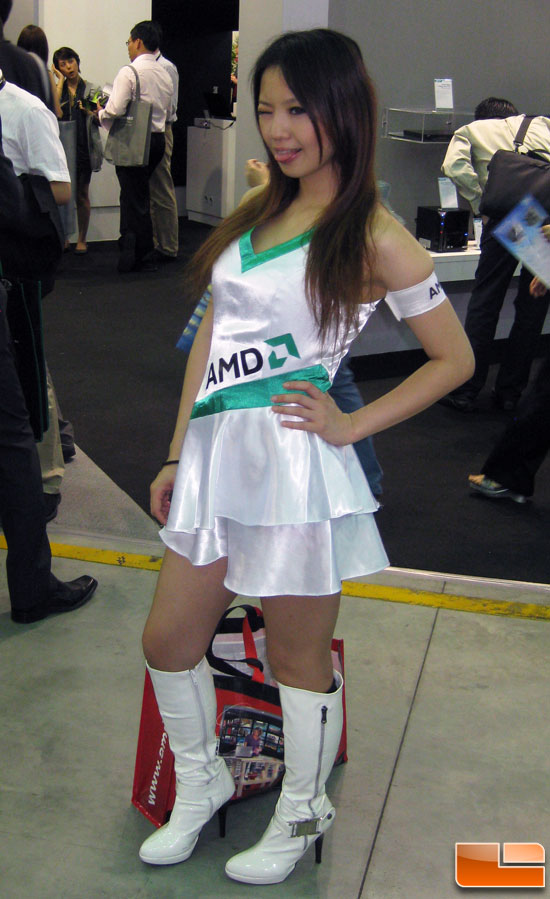 As I said, the AMD girls were all over the show floor!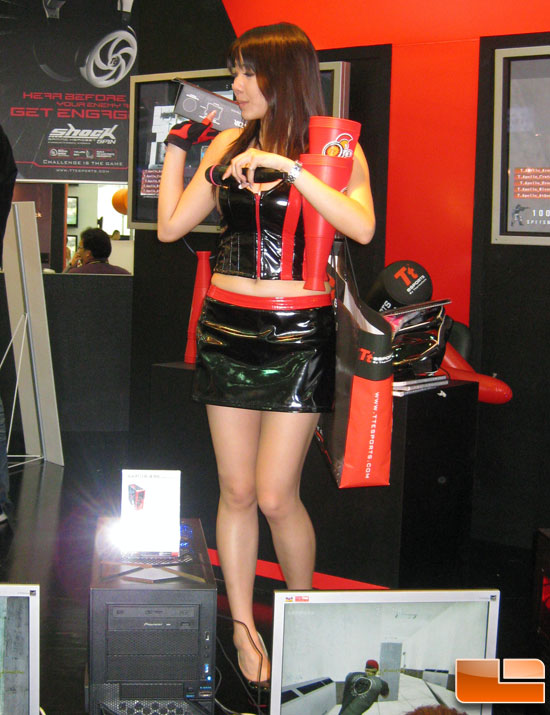 Thermaltake also had quite a few girls in their booth.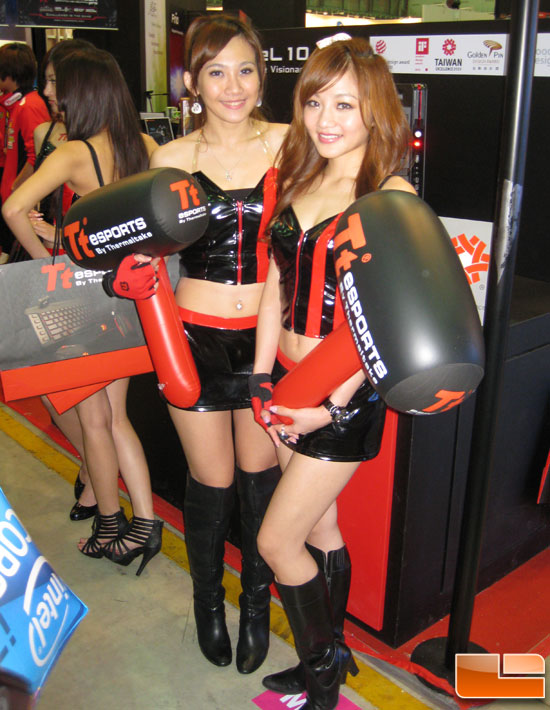 These girls were distracting the pro gamers that Thermaltake had in their booth on Friday.

MSI, Cooler Master, ASUS, and Kingston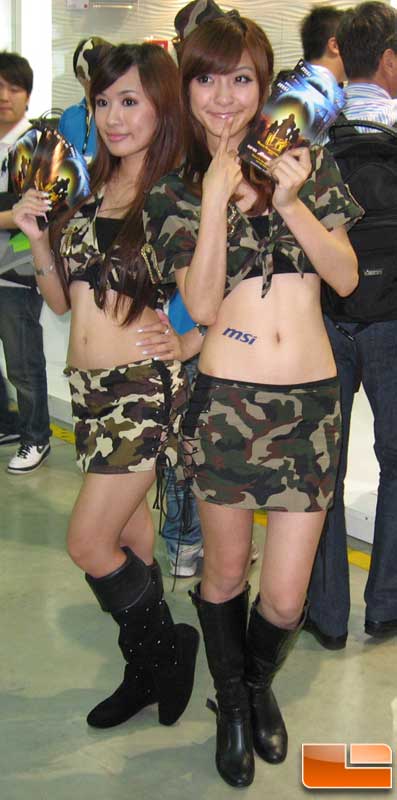 Cute girls in camo anyone?


This girl was distracting us from taking photos of the EVGA SR-2 and upcoming computer case from Cooler Master.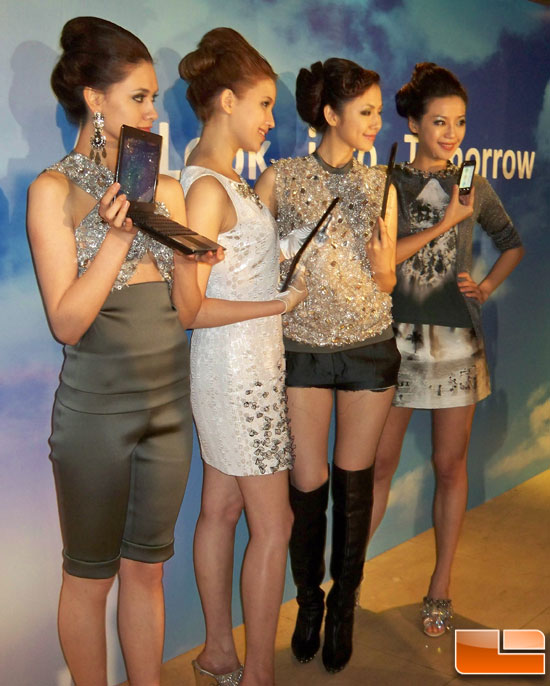 Eee Tablet? What Eee Tablet?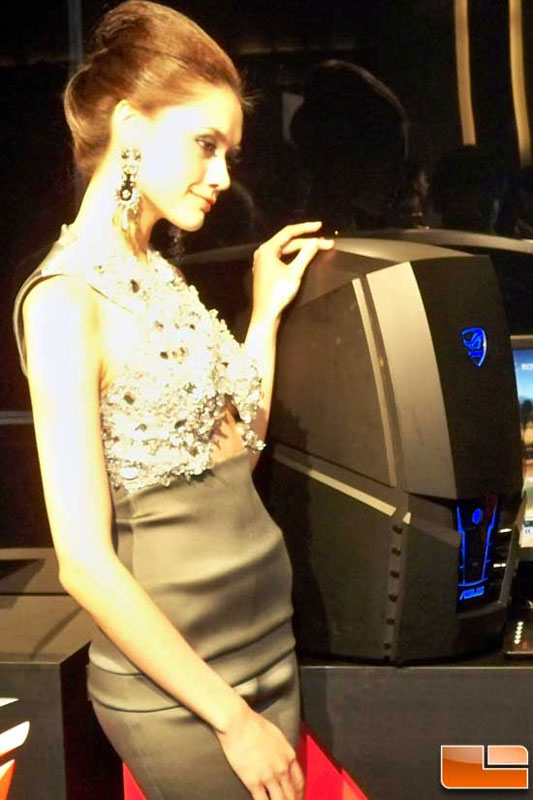 She mentioned something about the PC's specs but no one was listening.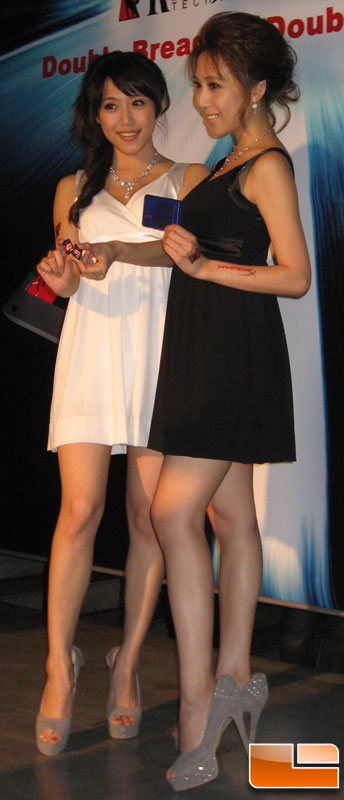 Twins, Basil. Twins!

We hope you have enjoyed our coverage of Computex 2010 and of the booth babes.