Legit News
ASRock Z77 OC Formula w/ Core i7-3770K Reaches 7.136 GHz
Overclocker Nick Shih has overclocked an Intel Core i7 3770K 'Ivy Bridge' processor to n amazing 7.136 GHz with the newly released ASRock Z77 OC Formula motherboard. The ASRock Z77 OC Formula was developed by Nick Shih for breaking overclocking records, so we are glad to see that he took the number one spot with this motherboard. Anything less would have been a failure for ASRock!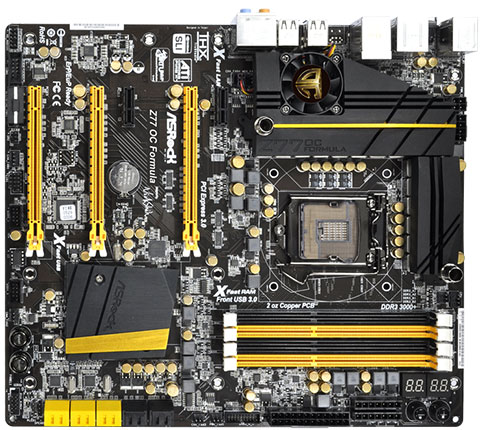 To take the number one spot away from Hicookie, Shih had to use liquid helium for cooling! You can see a picture of CPU-Z that has detailed information of the new world record below. You can see the actual results
here. As you can see there is one CPU core running.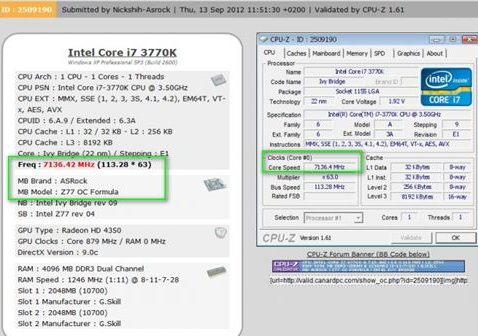 "When we declared that ASRock Z77 OC Formula was born to be fast, we really meant what we said. No stretching the truth. No marketing gimmicks. Our goal wasn't coming second or third, it was number one the whole time, and now our effort has paid off." commented James Lee, V.P. of Sales and Marketing at ASRock.
Posted by | Fri, Sep 14, 2012 - 09:08 AM
---
---