Legit News
Nintendo Wii U Gaming Console Launching November 18th for $299
Nintendo today revealed full details about how the new Wii U home console and its groundbreaking touch-screen Wii U GamePad controller can revolutionize not only video game play but also the way people find and watch TV and video content. The new HD system will offer entirely new ways for consumers to play games and enjoy their favorite programming when it launches in the Americas on Nov. 18.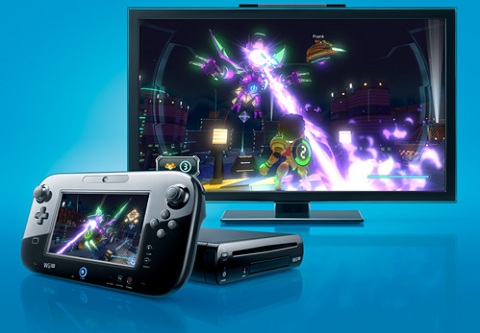 During the launch window, more than 50 games will be available for Wii U, which will be offered in two different colors and configurations. The Basic Set (8GB) will be offered in white at a suggested retail price of $299.99, while the Deluxe Set, which includes higher storage capacity (32GB), additional accessories and the new Nintendo Land video game, will be offered in black at a suggested retail price of $349.99.
Nintendo is also showing off Nintendo TVii. The new mode uses the Wii U GamePad to navigate live television, DVR recordings, and online video services, and includes a touch-screen remote function that can control your cable box, DVR, and TV directly, with a list of your favorite channels arranged for each access on the menu. Nintendo TVii offers a personalized program guide that shows available content on Netflix, Hulu Plus, Amazon Instant Video, your DVR, and live TV. You can see more about this and the Nintendo Wii U in action in the video above.
"The wait is almost over — in just 66 days, Wii U will arrive with the strongest lineup of launch software in Nintendo history," said Nintendo of America President and COO Reggie Fils-Aime. "With the integrated second screen of the included GamePad and features that instantly enhance the way people play games, watch video and interact with each other, consumers will see how Wii U delivers a completely unique experience and a remarkable value right out of the box. The new system also creates extraordinary new possibilities for game developers, bound only by the limits of their imaginations."
Posted by | Thu, Sep 13, 2012 - 01:53 PM
---
---