Legit News
Raspberry Pi Revision 2.0 Boards Coming Soon
It appears that the markers of Raspberry Pi have been listening to user feedback over the past six months and have updated the popular ARM device with a number of hardware tweaks and changes. The new revision 2.0 boards are in distribution channels now, but there are still revision 1.0 boards that need to be cleared out. This means that it could be several weeks for the new boards to be shipping to customers as the older models need to run out. The company has already sold 200,000 units and expects to sell 1 million before the year is over! The pricing of the ARM GNU/Linux box remains $25.

The Raspberry Pi revision 2.0 changes include a new reset circuit, a replacement for the reset fuses allowing for more reliable USB hub power, two GPIO pin changes for JTAG debug support, four redundant GPIO signals have been removed, diode removal for less leakage from the HDMI port, updating LED markings, and a new connector has been added for attaching a range of boards including a clock or audio codec. There are also now a pair of 2.5mm mounting holes to allow for easier mounting of the board to something.

If you have a Raspberry Pi board on order and want you know what version you get there is a quick way to find out by typing "cat/proc/cpuino" in a terminal. if the code that appears is 4, 5, or 6 then you have the new board, otherwise if it shows a 2 or 3 it means you have the original revision 1.0 board. You can also tell by looking at the board as the new one has the pair of 2.5mm mounting holes. You can see a picture of the Raspberry Pi revision 2.0 board below. if you like to have the latest and greatest products, then our advice for you is to wait a few weeks and get the new revision 2.0 board.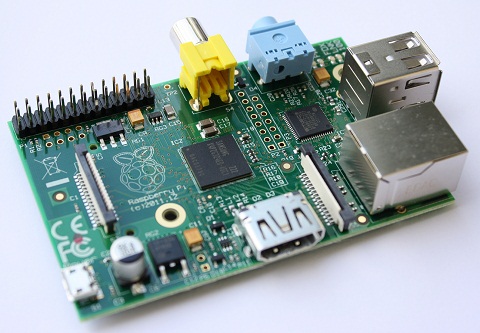 In the six months since we launched Raspberry Pi, we've received a lot of feedback about the original board design. Over the next few weeks, we'll be gradually rolling out a new revision 2.0 PCB which incorporates some of the most popular suggestions
Posted by | Thu, Sep 06, 2012 - 08:26 AM
---
---