Legit News
Google's Fiber Endeavor Off To A Great Start In Kansas City
It seems Google is off to a great start after announcing its fiber-to-the-home network just last week. So far they have managed to get 23% of all eligible neighborhoods in Kansas City to sign up. The service, which provides up to 1 gigabit per second along with a new TV service, looks to undercut the competition in price while offering better speeds. Google will be prioritizing construction of the network in neighborhoods where residents show the greatest concentration of interest. The so-called "fiberhoods" will gain Google's commitment to offer services once they reach a predetermined threshold. Those wanting to help increase the chance their neighborhood is selected can pre-register for the service on Google's fiber site for a fee of $10.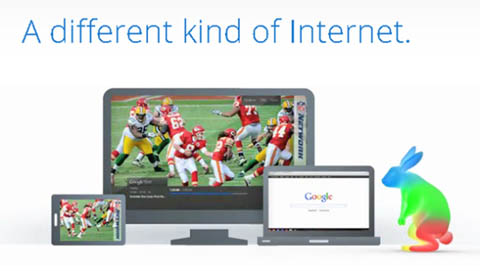 In a research note for investors, analysts from Macquarie Capital have estimated that Google has signed up 7,000 households out of a possible 165,000, which works out to 4% in just one week. Google is thrilled by the uptake, with a spokeswoman stating "We didn't really know what to expect, but we're thrilled with the progress so far. And we're working hard on the ground to educate people about the benefits of the fiber network." It is interesting to note that people in Kansas City, Missouri, seem to be more eager for Google's service, having hit 31% of eligible "fiberhoods" qualifying. Kansas City, Kansas, on the other hand has been much slower in the uptake, with only 8% of said "fiberhoods" meeting the qualifications. You can view the breakdown in data for both
Missouri and
Kansas separately on the Google Fiber page. With the speeds Google is offering the two cities, I for one am extremely jealous, hopefully this will spur cable companies to offer better speeds and better prices sooner rather than later.
It shouldn't come as a surprise that people are enthusiastic about the service. Google's service offers subscribers much faster speeds for a lot less than what they'd pay competing broadband providers. Google's main package costs $120 and gives customers the 1Gbps broadband and Fiber TV service plus 1 terabyte of Google Drive cloud storage.
Posted by | Sat, Aug 04, 2012 - 03:13 PM
---
---