Legit News
Crucial v4 SSD Series - SATA 2 Performance and Low Cost
Crucial today introduced the Crucial v4 Solid State Drive (SSD), designed to deliver substantial yet affordable performance gains for mainstream SATA 2 (3Gb/s) systems, the primary performance capability of computers purchased before 2011. The Crucial v4 SSD offers read speeds up to 230MB/s and write speeds up to 190MB/s, enabling faster startup times, faster application downloads, faster transfer data speeds, and increased reliability compared to traditional hard drives. Available in 32GB, 64GB, 128GB, and 256GB capacities with MSRPs of $49.99, $69.99, $99.99, and $189.99 respectively. Not bad performance numbers and not bad prices! The 128GB drive is priced at $0.78 per GB and that is using the MSRP and not the street price. These should be of interest to those with SATA 2 systems that are looking for a budget SSD to upgrade to.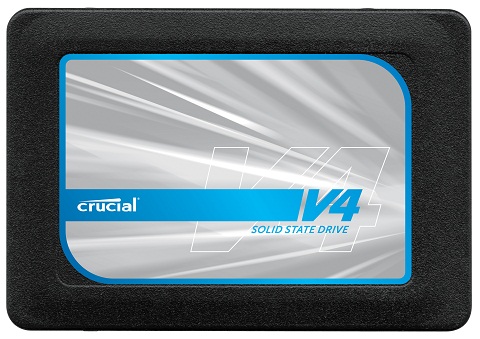 Here is a great video that has Ed Strong explaining if the Crucial v4 SSD right for you. We hope to get some of the Crucial v4 Solid State Drives to show you how they perform in August.
"The Crucial v4 SSD boils down to two things: performance and value," said Robert Wheadon, senior worldwide product manager, Crucial. "Most consumers realize that SSDs help their computers start quicker and run faster, and are a more durable alternative to hard drives, but many don't realize that most SSDs outperform the data transfer capabilities of their SATA 2 machines. With the Crucial v4 SSD, we've come up with a product that's designed to bring the most value out of a SATA 2 system without paying for extra performance that can't be used."
Posted by | Tue, Jul 31, 2012 - 11:07 AM
---
---