Legit News
TRENDnet Ships World's Smallest Powerline Networking Adapter
TRENDnet recently announced the availability of the 500 Mbps Compact Powerline AV Adapter Kit, model TPL-406E2K, which comes with two TPL-406E powerline adapters. These high performance 500 Mbps adapters are fifty percent smaller than the average 500 Mbps adapter.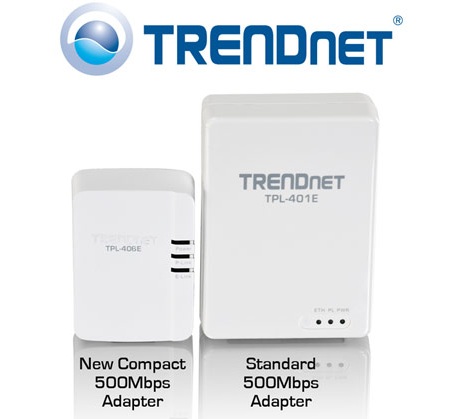 Smart TVs, digital video recorders (DVRs), receivers, and game consoles are now capable of streaming large HD files directly from the Internet, but most homes don't have traditional wired internet lines going to these devices. TRENDnet's 500 Mbps Compact Powerline AV Adapter Kit (TPL-406E2K) connects all of these devices to the Internet using existing electrical lines and installs in minutes. The TRENDnet TPL-406E2K is available now with an MSRP of $109.99. You can find out more about the kit in the video below.
"The combination of 500 Mbps speeds, a small form factor, and a reduced price point redefines the 500 Mbps Powerline category," stated Zak Wood, Director of Global Marketing. "Consumers considering Powerline solutions will notice the TPL-406E2K."
Posted by | Tue, Jul 17, 2012 - 07:15 AM
---
---