Legit News
WD Announces Red Hard Drives For Always-on NAS Systems
WD today announced the debut of WD Red NAS hard drives, an innovative line of SATA hard drives specifically designed for home and small office NAS (network attached storage) systems with one to five drive bays. Compatibility-tested with top NAS box manufacturers and optimized for power and performance, WD Red hard drives are now shipping in 3.5-inch 1 TB, 2 TB and 3 TB capacities. The drives use the SATA 6Gb/s interface, have 64 MB of cache and are backed by a 3-year warranty. You can find out more about WD Red and see what NAS systems they are compatible with here.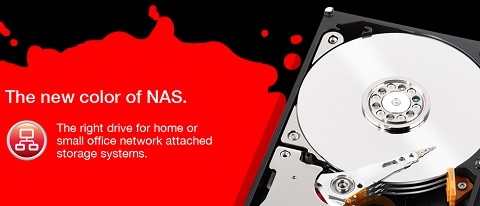 WD Red hard drives are available now. Manufacturer's suggested retail price (MSRP) for the WD Red 1 TB drive (model #: WD10EFRX) is $109.00 USD, the 2 TB drive (model #: WD20EFRX) is $139.00 USD and the 3 TB drive (model #: WD30EFRX) is $189.00 USD.
"The network attached entry level storage market is poised to grow at an 86.2 percent 2011-2016 CAGR," according to John Rydning, IDC's research vice president for hard disk drives. "WD's new WD Red hard disk drives offer a unique combination of product features and customer support for users seeking to expand the capacity of their entry-level network attached storage solutions."
Posted by | Tue, Jul 10, 2012 - 07:39 AM
---
---