Legit News
Transformers: Fall of Cybertron Game Trailer Released - METROPLEX Shown
Transformers: Fall of Cybertron is an upcoming third-person shooter video game being developed by High Moon Studios and published by Activision. We just got an e-mail from Activision letting us know that a new game trailer has been released. The trailer has an in-game look at METROPLEX, the city-sized Transformer that is part of the game.
The game is scheduled to release on August 21st, 2012 in North America and August 31, 2012 in Europe, for the PlayStation 3, Xbox 360 and the PC. This game was originally not going to be available on the PC, but High Moon Studios had a change of heart.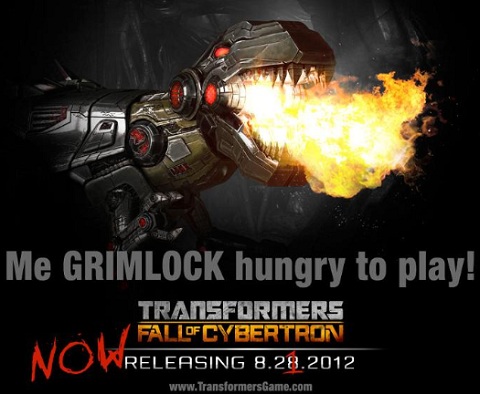 Transformers: Fall of Cybertron transports you to the final days of the planet Cybertron where you will experience the darkest hours of the apocalyptic war between the Autobots and Decepticons. Embark on an adrenaline-fueled journey through a wide range of missions and massive environments designed around each character's unique abilities. With the stakes higher than ever before, you play as a variety of Transformers, including Grimlock's nearly indestructible T-Rex form and the legendary Combaticons forming into the colossal Bruticus. Fight through both sides of the Transformers' most epic battles leading to their legendary exodus from their homeworld.
Posted by | Thu, Jul 05, 2012 - 09:53 AM
---
---