Legit News
CPU-Z 1.61 Released for Download
The CPU-Z utility hasn't been updated since March 2012, but that all changed today when the company released CPU-Z 1.61. This new version supports some new processors and platforms. Download the latest version of CPU-Z from here if you would like to be running the latest version!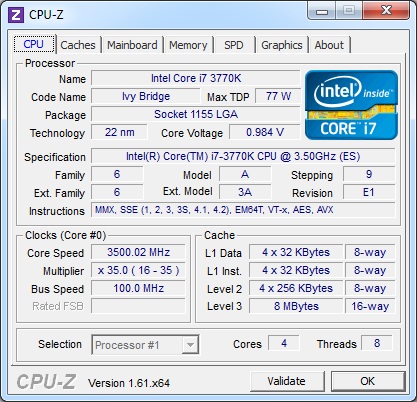 Changes in CPU-Z 1.61 Include:

Intel CedarTrail platform.
VIA VX11 chipset.
Intel Xeon E5 processors.
Fix wrong CPU clock speed under Win8.
Posted by | Mon, Jul 02, 2012 - 08:37 AM
---
---