Legit News
Buffalo Ships The Dual Interface MiniStation Thunderbolt
Buffalo Technology today announced the availability of the MiniStation Thunderbolt / USB 3.0 Portable Hard Drive. Demonstrated earlier this month at Computex in Taiwan, the MiniStation Thunderbolt is the world's first portable Thunderbolt and USB 3.0 dual-interface external drive solution. With the flexibility of either SuperSpeed USB 3.0 or a lighting fast Thunderbolt connection.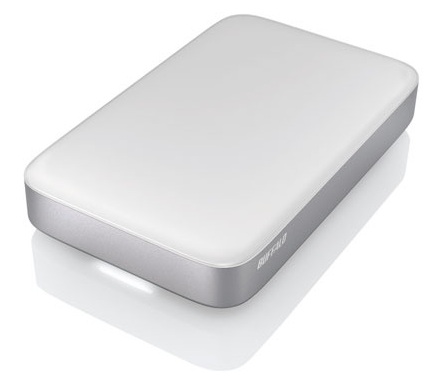 Housed in a sleek aluminum body with a translucent frosted top, the MiniStation Thunderbolt features an indirect disk access LED indicator on the underside that tastefully illuminates its supporting surface. A stylish storage companion, the MiniStation Thunderbolt instantly adds capacity to any Mac or PC in addition to Time Machine to back up and protect Mac computers. Buffalo's MiniStation Thunderbolt, available now for $199.99 for the 500GB (HD-PA500TU3) and $229.99 for the 1TB (HD-PA1.0TU3). Both are backed by a limited three-year warranty.
"With the creation and transferring of digital content accelerating at ever increasing paces, protecting that data on the go continues to be a challenge for all types of users," said Brian Verenkoff, director of marketing at Buffalo Technology. "With the MiniStation Thunderbolt, consumers can now move or backup digital assets faster, simplify connections between devices, maintain compatibility with nearly any device and foster new and exciting ways to use portable storage."
Posted by | Thu, Jun 28, 2012 - 03:02 PM
---
---