Legit Cooling Reviews
NZXT Cryo S 15 inch Notebook Cooler Review
| | |
| --- | --- |
| Manufacturer: | NZXT |
| Product: | NZXT Cryo S Notebook Cooler |
| Date: | Fri, Jun 26, 2009 - 12:00 AM |
| Written By: | Nathan Kirsch - |
| Share: | |
NZXT Cryo S - Unboxing & Features
NZXT is best known for their enthusiast PC cases, but they also have a few new notebook cooler pads in their Cryo line with both the S and LX models. We had a chance to do a hands-on review of the Cryo S cooler to see what we thought. The first impression out of the box is how solid the construction feels. Built with the same high-quality aluminum as their cases, the Cryo S is a little heavier than most coolers but I'm guessing it can withstand some pretty hearty abuse.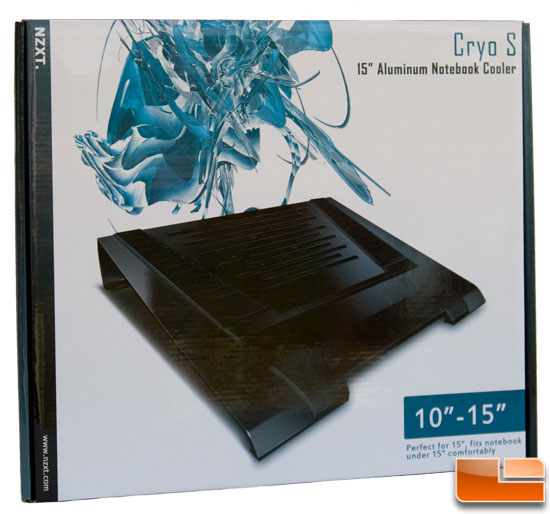 While the LX model houses three 120mm fans, the S sports two, which in my opinion should be plenty of airflow for just about any notebook you can throw on there. The Cryo S retails at around $50 USD, putting it pretty much in line with similar coolers on the market.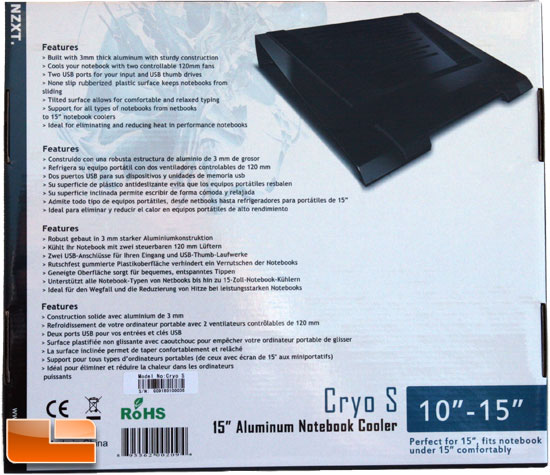 NZXT lists the following features on their website and the product packaging:
Built with 3mm thick aluminum with sturdy construction
Cools your notebook with two controllable 120mm fans
Two USB ports for your input and USB thumb drives
Non-slip rubberized plastic surface keeps notebooks from sliding
Tilted surface allows for comfortable and relaxed typing
Support for all types of notebooks from netbooks to 15" notebooks
Ideal for eliminating and reducing heat in performance notebooks
In the box you'll find a USB to DC cable, a USB to USB cable, an AC power cord, a brief reference manual, and the unit itself. As mentioned, the build quality of the Cryo S is superb. It feels very solid and has a very refined look and feel. The base appears to be one solid piece of aluminum, forgoing the need for welds, and flows seamlessly into the rubber trim pieces.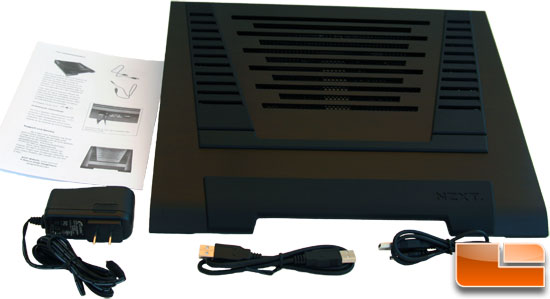 The bulk of the weight comes from the dual 120 x 25mm fans which are fastened to the bottom of the base and protected by grills on the other side. While not overly heavy, its heft will hamper its portability. Every component is black which is currently the only color choice for this model. The rubber trim on top keeps your notebook PC from sliding around and it also has rubber feet to keep the entire assembly stable. Overall, it is a very aesthetically pleasing perch for your laptop or netbook. However, a feature I would like to see available on coolers is some sort of mechanism to raise the rear of the cooler to make everything more upright like most stands that are available for laptops.